The Big Guy and I are jetting off to Ontario this week. I am so excited! I've been invited to attend the Royal Bank Canadian Women Entrepreneur Awards Gala by Sloane Muldoon, the Vice President of Agricultural Banking at the Scotia Bank. I just met Sloane last week at a luncheon we attended at my favorite Winery, Domaine de Chaberton, just down the street from my house. Sloane's a great gal. What an honor to get the invite!
The Big Guy and I are jetting off together because we have meetings out east to attend and we HATE going alone. I'm his Bonnie and he's my Clyde. I'm the GAS PEDAL and he's the BRAKE. Call it a perfect balance between optimism and realism. We're BFF's my hubby and I. What a blessing!
To find out more about the amazing women nominees up for awards tomorrow evening click
here
. I'm sitting at table # 40 with a crowd of ladies that I'm sure will inspire and WOW me to no end. I can hardly believe it! I wish I could take all my blogger friends along but I think I got the last seat. Now that is one FABULOUS Christmas gift for lil' old me!
So, I'll be off the radar for a few days. But, if any of you pass by my place, do me a favor and check to make sure none of my teenagers are partying on the patio this time. I know I can trust my blogger peeps to keep my babies in line while I'm gone!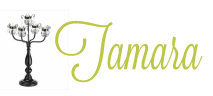 3 Comments »