Yes, my blogger peeps, we have arrived in the Netherlands for the big tour UNSCATHED regardless of a few tense moments in the air......
a long layover in Frankfurt, Germany........
and some serious JET LAG.
8 of us travelled together arriving on Friday and 4 of us followed the next day, arriving on Saturday, just in time for the first concert. That meant that one of the members of the band had been travelling for a very, VERY long time and was required to play within 4 hours of landing at Schipol airport. No time for a nap. No time for a rehearsal. Hard to believe that your brain even FUNCTIONS after that much travel but, somehow they all managed.
It's a good thing that there were some members of the group who DID get the chance to rehearse because there are always surprises when you perform. Surprises such as the fact that no one thought about bringing MUSIC STANDS for the string players. Good thing there was a SHOE RACK for Junior to use and assorted other pieces of furniture which served to suffice under the circumstances.
And, of course, you have to be prepared for BRAND NEW MUSIC to appear at the last second!
We really enjoyed being able to be part of such a wonderful concert......
especially because we got to see Joost Vanbelzen, our amazing organist again!
In the end the church was packed FULL.....
with some amazing musical talent.
In the back room, Grampa was busy trying to keep the Wee One occupied while her mother played on stage. It's a good thing there was a sink and some cold water to play with........
or we could have had one serious melt down occur at a very inopportune moment.
At the end of the night we made our way back to Port Zeelande where we have 2 cabins rented on the sea shore. We decided to stay at Centerparks, a complex where there is fun for young and old. Situated on the edge of the North Sea, this beautiful location is sort of a cross between a Motel 6 and the waterpark at West Edmonton Mall. Perfect for a family like ours. Sailing, swimming, biking and late night entertainment all rolled into one! Who could ask for anything better?!
I know the Wee One is just LOVING it.......
and so are WE!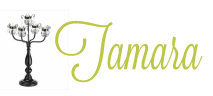 8 Comments »