Darvonda is in EXPANSION mode this summer and things are really rolling along at break neck speed. Just a few days ago we added another member to the ever growing ranks at the farm. This young fella takes after the Big Guy, if his entry into the real world is anything to go by. Rather than wait around for hours and hours of labor and delivery, our Little Peanut burst onto the scene in such a speedy fashion that we were all taken a little by surprise!
It must be all that talk about EFFICIENCY and PRODUCTIVITY he's been hearing from his Daddy over the last few weeks while we worked on tracking COSTS and LABOR for this year's fall mum crop......
It's even better that this little fella made his entry ahead of schedule because we have some big travel plans for him come the end of August. As a matter of fact, he's already in the process of applying for his passport so we can all travel together to Holland for the big JANSEN 5 concert tour!
I was VERY glad that our Little Peanut did manage to wait for his gramma and grampa to return from their buying trip to New York before making his entrance because I would have been very disappointed if I didn't get the chance meet him on his actual birthday.
Being a gramma is a demanding job but it definitely has it's perks, poopy diapers and all!
Now that the excitement is starting to die down a little, it's back to business with all of our regular work on the FARM. We received 19 containers of various and sundry greenhouses parts over the last few days. The trusses have been set down in their respective places inside the foundation.
I trudged out to the other side of the property to get this south west facing picture of the progress and realized that it's an awfully long walk!
From this same position, I pivoted to the right and took this north east facing shot......
and was struck by the fact that once this greenhouse is up and running I may as well cancel my walking club membership. The place is HUGE!
NOTE TO SELF: Buy a good pair of walking shoes asap.
Since I was already so far out onto the property, I figured I would walk on down to the mum field and check on progress out in the back 12 acres.
I was able to get a nice shot of the field by standing on the foundation of the back wall of the new greenhouse which reaches almost onto the outdoor production area. Unfortunately there is not much color on the crop yet, due to cold and dark weather for the past 2 months. Here's to hoping that they all burst into bloom with today's sunny weather!
As always, farming is a never ending battle against TIME, PESTS and WEATHER.
Well, time is a wasting here at the farm house and it seems that the Wee One has had an explosion of rather smelly proportions that may require a bath and a change of clothing before we can get any more work done around here.
Until next time, blogger peeps! Tell me how YOUR garden is coming along this summer? Are you fighting the dark weather or has extreme heat caused a blight on your raised beds? I'd love to hear from you. It makes me feel like I'm not alone in my farming fiasco's!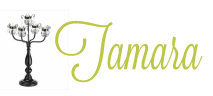 6 Comments »