Well, you could just blow me over with a FEATHER.......or a SNOW BLOWER......either one will do.
You see, this very lovely couple pictured above has just decided to take the plunge.....
Yup, this afternoon our third child got ENGAGED to Darvonda's import/export guy! Can you BELIEVE it?!
A few years ago they met while sitting in the French Horn section of a mass band.....
It was LOVE at first sight.
He kind of reminds me of the professor from Gilligan's Island, don't you think? He's all serious and knowledgeable. He's a NO monkey business kind of fella.
We hired him on at the greenhouse a few year's ago because he was so detail oriented. We thought that he might be able to rub off on me and make me a little more organized.
He is very organized. Me, not so much.
This afternoon, he pulled the Big Guy outside onto the porch to have a chat.
"Uh, I was wondering if I could have your daughter's hand in marriage?" he asked, all old fashioned like.
The Big Guy was flustered.
"Well, I guess you can. But you have to agree to washing my car every week for the next year, DEAL?!"
And that was it. No fireworks or fanfare. My little girl was.......ENGAGED.
The Big Guy saunters into our room a few minutes later with a big grin on his face and says "You won't believe the conversation I just had with the Professor. He asked me if he could marry our Opera Diva!"
You can imagine that I was calm, cool and collected upon hearing this news.
Yah, right! I think NOT!
I started screaching and bounding out the door to go and congratulate my baby......but......I forgot that the Professor had not yet had time between asking permission from her father.......and getting down on one knee with the ring.
Fortunately for the Professor, he was very organized. He already had the bling in his pocket. He was totally prepared to pop the question. A quick trip to White Rock was all it took.....
Congratulations guys! May the Lord richly bless you as you plan to join together in His service for the rest of your lives.
In the meantime, I will definitely need to put my thinking cap on. I've got a WEDDING to PLAN! Anyone have suggestions on the theme that would best suit my Opera Diva and her Professor?!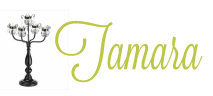 14 Comments »