The sun is shining today in BC and we are taking FULL advantage of this wonderful weather by sitting out on the patio for lunch. I've been a BIG sceptic of GLOBAL WARMING up till now but to be outsides on the veranda in Vancouver enjoying a picnic with my kids in DECEMBER is just........well........
WONDERFUL!!
If this is what GLOBAL WARMING is all about......
COUNT ME IN!
Actually, if you look closely at the last photo, you can see that we do have supplementary propane heaters going and the
left over glass panels
from our greenhouse construction project are now surrounding my veranda and protecting us from the cold. A couple of Cotton curtains from IKEA close in the rest of the patio and hold in the heat just perfectly.
GRAMMA is very pleased with her makeshift solarium!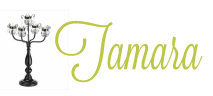 1 Comment »