Aeroplan was giving away FREE UPGRADES for first class cabin seats for Christmas with one big catch......you could only go on STAND BY. No assurances that you would actually get the coveted "pod" seats that allow you to lay down completely.

I was SO hoping that we would get lucky and hit the jackpot on this flight......


Merry Christmas Tamara.

Now, we sit and wait until this afternoon to continue our trip by train. The Big Guy is getting a little restless just waiting around at the hotel. He was even considering taking a dip in the outdoor pool to keep himself occupied until he felt the water and realized that it's as cold a the Pacific Ocean in winter. No dip in the pool on this trip.

I, on the other hand, get a chance to make one last blog post before entering China where Blogger, Facebook and Twitter are all banned. That means I will have to concentrate on other things while I'm there like.....

organizing next year's Christmas designs,


and developing brand NEW ideas that are sure to sell like hot cakes!

Here's my latest invention that I'm sure will be well accepted in the market. I call it the "Recycled Father's Day Tie Baby Carrier".


I came up with this design myself one day when WEE TWO was very unhappy and wanted to be carried everywhere I went. I had so much work to do and needed both hands to do it. Since I do not own a proper baby carrier I had to invent an alternate solution.....


and 3 old neck ties later, I had a brand spanking new "hands free" baby carrier that was a hit with the grand kids!

I'm taking orders.

Until next week, happy CHRISTMAS party planning to all my blogger peeps.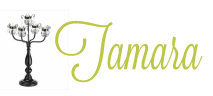 COMMENTS: »