I've been having fun watching all the great entries into the GREAT POINSETTIA DECORATING CHALLENGE Lately and I wanted to feature a few while I am away in China yet AGAIN! Unfortuantely we will be travelling for the next week and there is NO ACCESS to Blogger, Facebook or Twitter where I am going. Let me tell you, that is not any easy thing for a lady like myself. I hate not being able to keep in touch with all my peeps on a regular basis.
So, in the meantime, check out
Lynn's
submission of a great DIY candy cane pot that is just adorable. I just love her style and I'm sure you will too.
The Vintage Nest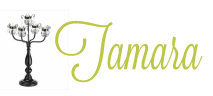 1 Comment »