Let's just go back a few days and I will show you WHY exhaustion has set in so early for the Jansen household so early.
DECEMBER 14th:
We arrive in Hong Kong after a 15 hour flight.
December 15:
We take a Taxi ride to the train station where we fail to catch the early train. More waiting around ensues. Not quite as comfortable as we had hoped but at least we had a bottle of water to tide us over till well arrived at our destination.
Once we arrive, we hit the ground running. Designs and ideas are flying around the office at a fast and furious pace. Ribbon, glitter, organza and paint chips litter the board room table. Tamara works the office staff to the bone, getting ideas down on paper and scanned into the computer so prototypes can be worked on.
The stress and travel begin to get the best of us and I start to feel feverish. My temperature sky rockets and I beg the Big Guy to take me back to the hotel where I can lie down and try get a bit of rest.
REST?! Are you KIDDING?! We are here to WORK! No time to rest.
So........our supplier / angelically patient hostess, seen here in the right of the photo, suggests we go for a old fashioned Chinese cold remedy..........a GINGER MASSAGE. In my delirium, I was unable to turn down the offer and eventually found myself sitting in a room with my feet soaking in a scalding hot pail of suspicious looking murky water while a strange man poked and prodded my back and neck with the precision of a NINJA, never failing to miss an opportunity to hit a nerve wherever possible.
Not quite finished with the "CURE", my legs were then wrapped in some cotton gauze doused in some sort of GINGER remedy. As I sat obediently waiting for the whole episode to be over, my legs began to BURN. And I mean.......BURN! And that burn lasted for HOURS.
Finally got to bed at MIDNIGHT.
The end result?! Total health restored within 24 hours.
Seriously.
December 16:
The Big Guy's birthday. Our hostess once again takes the lead and orders up a trip to a Hot Spring Resort just an hour and a half drive out of town. So, after a morning spent working in the office (no resting while in China) we set out on our adventure.
As it turns out, the resort was stunningly gorgeous. This photo is just of the LOBBY! Now try to imagine the 52 themed hot spring pools scattered all over the property. Unfortunately the only other photo I took this day was.......
If you read my blog regularly, you KNOW that Tamara is starting to cook up a plan for a
DIY chandelier
fashioned after THIS gorgeous sight!
No, wait. I was wrong. I took TWO photos at the resort. Here is the second one:
"Cold Cat Platter for 4 please, garcon! And make it snappy! My hubby is one hungry BIRTHDAY BOY!"
And.......another night out till past midnight.
December 17:
Whole day spent brainstorming and working with the graphic artist until all the details were perfect.
Home at Midnight.
December 18:
Up at 5 am to catch a flight out to Xiamen to visit a factory where we work on various containers which are being produced for Spring 2012. I am unhappy with the TAUPE paint finish on one of the containers and request that we take a quick trip to a shoe store. Within minutes I find a taupe pair of boots which I promptly purchase to use as a color swatch for the factory to match.
1 pair of chinese boots - a little tight for my North American feet but priceless as a color swatch.
Our job was complete and success was achieved. Back home by........
you guessed it. MIDNIGHT.
December 18:
Sunday's are always the toughest for me. I miss my kids and I miss being able to go to an English speaking church. We have found a church service which is held in English here in the past. That church is just down the road from the White Swan hotel but that hotel is closed for renovations for the next year. We stayed at the Intercontinental hotel in Fuzhou this time on the recommendation of our son, Junior who stayed there last month.
He has good taste in hotels.
So, after listening to a wonderful sermon on the internet, we decided to spend some quiet time down by the pool.
Lunch is SERVED.
That's what happens when Facebook and Blogger are banned in a country. People have to find other ways to spend their leisure time.
What a novel concept........READ a book!
December 19 and 20:
Shopping at the wholesale market was the name of the game. A lot of our time is actually spent waiting for samples to be approved or some other details to be refined on different projects. That can be quite tedious for people like us who are always busy with something or other.
Sooooo, we fill our time shopping for the Retail store when we have too much time on our hands.
Purses - check
Scarves - check
Glitter Pins - check
We are always thankful to our hostess for providing us with a translator when we go to the market because buying in RMB can be quite confusing. My math skills are bad at best. Figuring out exchange on 150 purses is far too challenging for my handicapped number skills!
December 21:
Hop on a plane for Korea where we are scheduled to transfer onto an Air Canada flight to Vancouver.
Plane delayed.
Missed our flight.
Transfer to alternate Korean Air Flight.
Run like CRAZY to make it to the boarding gate before THAT flight leaves us behind.
Tamara suffers a major ASTHMA attack and coughs up a lung at the ticket counter.
Someone offers me a "glass" of water out of an envelope since they have no cups.
We make it onto the flight.
Tamara is seated beside a woman who promptly takes 10 pills of different sizes and colors which cause her to pass out and hang all over her neighbor for the rest of the flight.
NOT COOL!
Land 9 hours later and arrange a meeting with our customer to show off our great samples which we have finally approved.
Arrive home and find that my daughters have TRANSFORMED my home into a beautiful CHRISTMAS FAIRYTALE......
The very BEST part of the decorations were.......
That Wee Two is just ADORABLE, isn't he?!
December 22:
A Boney M Christmas CD is playing full blast and the guests begin to arrive just before 5:30. Drinks are being served upstairs and appetizers are coming out of the pantry, hot off the Barbecue. The ladies are decked out in their finest.
Most of the guests left around 9:30 or 10:00 but the after party went on till......
WELL AFTER MIDNIGHT!
December 23:
Junior has arranged the Penthouse Suite at Roger's Arena for the Canuck's VS the Calgary Flames game for the MANAGERS and their spouses to enjoy, 24 peeps in all.
We are picked up at the Greenhouse promptly at 5 pm by a Bus Limo complete with......
Oh my. This could go awfully wrong.
"Find your seat people and squeeze right on in! It's gonna be one FUN night tonight!"
Boy, we sure have some GOOD LOOKING staff at Darvonda, don't we? Three of these lovely ladies are still single, guys.
I'm just sayin'.
These 3 ladies have worked at the greenhouse for so many years, I can't even remember anymore. They are the back bone of our work force. When we need extra help, they call their friends and relatives and beg them to help out.
You ladies ROCK!!!
I think these 2 fella's just got to come along because of their charm and good looks.
One of them even gave a lesson in how to properly hang from a stripper pole.
They looks so innocent, don't they?. Where do they LEARN this stuff??!
I refuse to reveal which of these two started the pole dancing competition but suffice it to say, he is closely related to me.
How humiliating.
Upon arrival at the suite we are greeted with all sorts of delicious food and beverages.....
When I realized that the fridge was only stocked with beer and coolers I almost had a panic attack.
NO WINE!? I need a bottle of wine to make this night perfect.....
No wait. Make that TWO bottles, right Jacob?
We actually managed to sneek two extra people into the suite, believe it or not.
Great FOOD....
FAMILY.....
and MORE FAMILY.....
I just LOVE all my FAMILY!
It just doesn't get any better than this, my blogger buddies.
I am one BLESSED Gramma!
And so ends my tale of Christmas CRAZY here at DARVONDA. I'd better hurry home and check on the Big Guy since he didn't look to comfortable when I left him to do a little bit of blogging a few hours ago.
Christmas wishes from my family to yours! May the Lord's blessing be upon you all!
off to
Big White
for a ski holiday next week. See you on the slopes!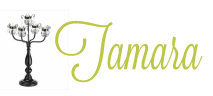 5 Comments »