Temperatures are starting to dip here in British Columbia as Fall begins to make way for a chilly Winter season. The weather in Vancouver is normally quite rainy at this time of year which can really throw a wrench into any greenhouse construction project. Fortunately for us, the glass is on the roof of our 8 acre expansion, making it possible to start pouring the cement flood floors no matter the weather outside.
Now we are rushing to get the heating system up and running as quickly as possible. If it should suddenly start to snow, we will need to be able to turn up the temperature inside and melt the flakes off the roof or we could have a catastrophe on our hands. Snow is heavy. REALLY HEAVY.
The small blue boiler we had in place until now will no longer be sufficient to heat the addition. Our new boiler is going to be able to handle all our heating requirements for the entire facility. It's funny how I used to think our old boiler was reasonably large but now it's completely DWARFED by the new one.
Size is relative.........
I mean, take a look at this series of photos I took in the back section of the expansion. This area is going to be for Spring bedding plant production and a high wire cucumber crop during our off season.
Can you see the cement truck parked WAAAAAY in the back?
Can you see it NOW?
This place is so big that a GIGANTIC cement truck can get lost inside!
I may have to re-think my habit of wearing high heeled shoes to work. Walking around a 10 acre facility may require some flat Mary Jane's from now on.
Besides all the fun of construction around the farm, we have also started shipping poinsettias this week.
The glittery pot covers arrived JUST ON TIME from China which always makes me sweat a little. . Last week I bit my fingernails down to the nail bed while waiting for our containers to clear customs. We knew it was going to be a tight timeline because there was so much handwork to be done on this design.
When we visited our supplier in Septemeber we encouraged them to buy a few extra sewing machines just to make sure that production would go fast enough! It was great to actually have the opportunity to see them being put together because it gives you a much better understanding of what really goes into getting a
project like this complete
.
There are still
a few missing containers
out there somewhere on the Pacific Ocean. What would Poinsettia shipping season BE if everything arrived on time?! Where would be the adrenaline rush? What would be the challenge?
So, before I sign off for the day I leave you with one word of advice........
Hurry down to MY FAVORITE BIG BOX STORE soon before these babies sell out. Limited quantities available!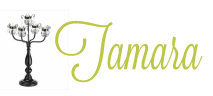 COMMENTS: »