Things are getting a little crazy around here as we get closer to Christmas which means Tamara has a tough time FINDING time to keep up with blogging. Come to think of it, right now, she's not able to get much of anything done except make sure the poinsettias are going out to the stores as fast as possible.
You KNOW things are BAD when she starts to refer to herself in the THIRD PERSON.
Snap out of it TAMARA! Shake it off and get back to blogging. You have pictures of your grandson that people are going to want to see!
So, a few months a go my Little Angel brought Wee One and Wee Two over to my house for a photo shoot.
I bought this wonderful doll buggy at a thrift store in FORT LANGLEY, my favorite place to spend some quiet time away from work and stress.
Now, while Wee Two was getting his photo taken.....
I had to try keep my effervescent, never stop getting into trouble granddaughter......
busy with other activities. We had a mini-photo session of our own.....
with Gramma as the model. You may have noticed that I'm not afraid to have my picture taken. Actually, I love having my picture taken. Looking at pictures of myself together with my family and friends helps me count my blessings. I mean, look at that adorable little girl playing with her Gramma like they are the best of friends. Who WOULDN'T want to capture that in a photo?!
Some of the shots were taken in one of the upstairs bedrooms where we built a little window bench.
Some of the shots were taken on Mini Me's bed with only a sheepskin protecting the mattress from a regal soaking by an un-diapered Wee Two.
We had to put his diaper back on quick before any little "accident" caused a major catastrophe for my youngest daughter and her nocturnal sleeping space.
Now this picture says it all. Behind those deep blue peepers lies a loving, mischief making little two year old that Gramma just can't say NO to.
Could YOU?! I bet you couldn't.
Now, of course we have already booked piano lessons for Wee Two, starting soon.
Nobody in this family gets away with not taking up music lessons.
We are really hoping that the next generation will take up the keyboard at some point in time.
We have far too many string players in the family. It's time to round it out with a concert pianist.
And of course, no photo session of my Little Angel's family is complete without a shot of PEPPER.
Yup, my grand puppy is a looker, alright! He keeps the Wee One occupied......
and that makes Gramma real happy!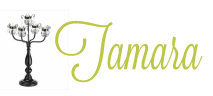 5 Comments »