Every once in a while you will meet a person who is a very GIFTED travel companion on the road of life. They are the kind of person who exudes joy in whatever situation they find themselves. Someone who attracts others to come and join them. They are fun to be around. They make you want to stay past midnight whenever you visit. They make you feel special.
Our dear Uncle was just that kind of person. He would answer his phone with a contagious enthusiasm that spills over into your life the minute he responds with a warm "Hello, Pete here!". Any trip to a restaurant for dinner with him and Aunty Rita was always sure to end in peals of laughter. A night spent relaxing and chatting in their living room was filled with sage advice balanced out perfectly with comedic repertoire that always left you wishing you didn't have to leave so soon.
He had a zest for life that everyone admired! We all knew the source of his joy. He never missed an opportunity share it. "Praise God from whom all blessings flow" was clearly his motto and he let us all in on that joyful journey he was on.
A few years ago, Uncle Pete agreed to play "Papa" in a production of "The Fiddler on the Roof". He was just that kind of guy, always up for a new challenge. Of course, we all knew he could SING the part. He was the strongest tenor in every choir he ever sang in. His warm, clear voice filled in the men's section like no other .....but could he ACT?! This was something new for Uncle Peter.
True to his effervescent zeal for giving his all in whatever he did, he took on the challenge with gusto. He spent many evenings pouring over his lines, worrying that he would not be able to learn them before opening night. Aunty Rita and I would sit at the rehearsals and giggle from the sidelines as we watched him take on an even BIGGER challenge, learning to dance......
What a fun time that was. Looking back now, I am so glad we got the chance to see him play this part. I so admired his joyful way of living life to the fullest!
He was a WISE Papa....
He was a LOVING Papa........
He was a man of GOD who truly showed by example what it means to be a follower of Christ.
Last week Thursday he WON THE RACE and went on to rest in the bosom of his Saviour. As we sat in church for his memorial service today, I couldn't help but imagine him up in heaven greeting his fellow Saints with a warm hand shake and an enthusiastic bear hug. He's probably taking his spot in the tenor section of the heavenly choir, warming up for the best performance of his existence singing........
"PRAISE GOD FROM WHOM ALL BLESSINGS FLOW"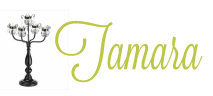 6 Comments »