It's November and that means it's time to start decorating for Christmas. Now, if you're like me, you are so busy with LIFE that kicking the Festive Season into high gear is not on your priority list.
Well, that's about to change!
The management at Darvonda has come up with a great way to motivate all our blogger peeps out there this Christmas season. We are calling it "The Great Poinsettia Decorating Challenge". During the month of November and half of December,, you can link one of your own blog posts about how YOU decorated with poinsettias right HERE for a chance to win!
Now, of course, just the knowledge that you are the WINNER of "The Great Poinsettia Decorating Challenge" is quite prestigious of course, but we figured we should sweeten the pot a litte. We know how hard you are going to work to get the BEST POINSETTIA DECORATING POST submitted. If you're like me then you will have skipped a few meals in your creative frenzy. You probably survived on gallons of black coffee and bags of salt and vinegar chips while you worked. You are going to need some healthy food, STAT! So, we have decided to offer a $50 gift certificate to the OLIVE GARDEN restaurant as well.
Mmmmmmm! Italian food.......my favorite.
NOTE: If you live in some obscure little town which does not HAVE an Olive Garden, you have my sympathies. Should you win the challenge, we will ensure that you receive an equally delicous dinner at the restaurant of your choice. $50 dollars should get you into a decent food coma, don't you think?
Then, on December 16, my panel of esteemed judges from all over North America will convene via a skype conference call and choose a winner.
So far I do not have my esteemed panel of judges assembled. Also of note, I do not actually know how to facilitate a skype conference call. Fortunately for me, I have the entire month of November to figure all those technical details out.
No problem!
Just click on the froggy below and add your link.
Make sure to link back to THIS POST so that all your readers can join in the fun. Copy and Paste "The Great Poinsettia Decorating Challenge" button/logo to use in your post if you like.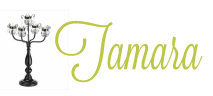 10 Comments »