I LOVE Farmer's Markets and by the looks of our parking lot today........
so do a lot of other people!
This is the first time Milner Gardens has hosted the Langley Farmer's Market so we weren't too sure what to expect. How many people would actually stop by? How much advertising should we do? How many staff should we have in the store? So many questions and not too many answers.
But none of us expected quite THIS kind of turn out!
Everyone was having so much fun.....
And all the different vendors had such wonderful things to sell.....
There's is nothing like home made preserves, I say!
And fancy, schmansy salts are one of my weaknesses.
People were streaming in to check out what was going on. We had to call in the cavalry to direct traffic so that no one would have a fender bender in all the chaos. Anderson Cooper was more than willing to stand out in the sunshine and help customers find a spot but he did finally relent and put some pants on after being out there for a while.
Our resident Mascot was out waving at cars as they drove past.
Who could RESIST stopping in at such a fun place?!
Now, by the time it was lunch I had been smelling the delicious aroma's wafting from the food truck for a few hours already. It's amazing how HUNGRY you get from just SMELLING great food being prepared!
I indulged in Chili Chicken Bites and Yam Fries. YUMMY to the max!
So, if you missed the Farmer's Market today at Milner Gardens, don't despair. We will be holding another one on December 10. SANTA will be here that day so you can bring the kids and have their Christmas photo taken for FREE!
Don't forget to stop by during the week for your FESTIVE DECORATIONS too.
We have oodles of colors and styles to choose from with new stuff coming in every week!
Happy DECORATING everyone!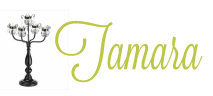 3 Comments »