About 12 months ago, the Big Guy and I took a trip out to China to work on developing a new line of pots for Christmas 2011. That means that LAST Christmas, I was trying to GUESS what y'all were going to buy THIS Christmas.
Do you have any idea how STRESSFUL that is?! I mean, how can I possibly know what YOU will want to buy NEXT year to decorate for the holiday season?!
But it has to be done.
So, I flew out there with this little sketch I had made.....
I thought that maybe people would like to have something a little more WHIMSICAL this year. I figured we need a little cheering up after all the bad news on Wall Street and the down turn in the economy.
Nothing says "CHEER UP" like a chubby snowman. Am I right?
When we arrived in China I gave this sketch to our supplier so they could make us a prototype. They looked at me like I was crazy. They just didn't know how on earth to make a pot cover out of a snowman sketch. So, I emailed this photo back home to Mini Me and challenged her to draw me up a nice pot cover based on this idea.
Then I went shopping.
I LOVE shopping in China, even when it's unseasonably cold there. There is no heating in the market but there are so many bodies doing business that you don't need heat to keep the buildings warm.
The Big Guy always comes along when I shop at the market. He helps me make good buying decisions because my taste is a little "over the top" compared to most people. If he didn't come along, I might do something crazy like.......
BUY THIS BEDAZZLED BED for my bedroom. Isn't it just AMAZING?! I almost had him convinced that we really NEEDED this beauty......
But cooler heads prevailed and instead we bought beautiful giftware for our retail store, Milner Gardens.
It took quite a while for our snowman pot prototype to be manufactured so we got to do a lot of shopping on this trip. After a stop for coffee at a beautiful hotel....
Here I am with our guide. She does all the bargaining!
we went back to shop some more.
The Big Guy swears he hates shopping but I think it's time he came out of the closet. In actual fact he is a POWER SHOPPER. He has a really good eye.
The BAD part about spending a lot of time at the market is that eventually you will need to use the FACILITIES. I hate using the facilities in China.
I really need to practice my squats before I go on my next trip 'cause these toilets are a challenge for my little old legs to handle.
Once we finally made it back to the office, we were excited to see the FIRST PROTOTYPE ready and waiting however it needed a little bit of Tamara's special touch.
A little dab of paint here.......
and another little dab there......
and the first attempt at a snowman pot cover is finished.
Lest you think it is THAT easy, let me assure you that at least 8 more prototypes were made before perfection was achieved. We had to make it more sturdy. We had to make it more 3-D. We had to make it more flared. You name it, we did it.
Would you like to see the FINISHED product?
Ta daaaaa! Our 2011 Snowman Pot is finally in the stores. Of course, we had to make sure we had more than just ONE style because some of us NEED choice.
Now comes the REALLY BIG JOB of shipping them out to the stores......
We're working all night long to pack them up to bring them to my favorite BIG BOX STORE near you!
Don't forget to pick yours up soon. Limited quantities available!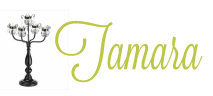 9 Comments »