Now, inorder for us to be able to attend we had to send Junior and Cinderella on an urgent trip to China to collect up all our Spring 2012 samples and tend to the many details that go along with that. Yesterday we dropped them off at the airport.....
We also know that THEIR hotel.....
Well, now we are off to watch our youngest son WIN the Provincial championship. Check out Anderson's latest video highlights of yesterday's games. Kokiak'a are 2 and 0! Go Kodiaks!!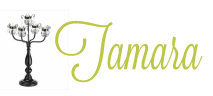 COMMENTS: »