You are not going to believe this but CHRISTMAS has already come to Milner Gardens! Yup, the store is all gussied up for the festive season even though it's still only October. The girls and I have been helping Fifi out for a few days this week to make sure we were ready for a big photo shoot on Wednesday which means my house and all things related to cleaning and cooking have been neglected but.......who cares when you're having fun, right ladies?!
Anyways, I'm so excited to show y'all what a fantastic transformation has taken place. Just a few weeks ago things looked like THIS:
and now it looks like THIS:
We have also done some expansion into the old barn, opening up a whole new space for more shopping pleasure! The construction and painting were finally finished a few weeks ago so we got to decorating in earnest.
I got the fun job of working on the Whimsical Red and White section. Fifi provided me with an antique stove, a wicker shelving unit, a white enamel topped table and a pre-lit christmas tree.......
Mini Me assisting in the assembly of the "kitchen"
which to me was like getting an empty painters canvas, just waiting for the details to be filled in.
I started on the TREE and the ornament wall......
My sister-in-law Fifi, who runs the retail store, had a HUGE assortment of goodies for us to work with.
Seriously, work just couldn't get any more FUN than this!!!
So, now I can honestly say that I have done my Christmas decorating.....
but unfortunately it's not in MY home where I tend to be all christmassed out by the time we are done shipping our poinsettias in December.
Maybe I should start decorating my HOUSE in October too, so that everything is all festive BEFORE the shipping season....
FOOD FOR THOUGHT!
Now, while I was busy fooling around in my little section of the store, Santa's elves were busy working on all the OTHER sections that needed attention. There is the BLACK and SILVER section....
which is FULL of great trinkets.
There's the BLUE section....
The PURPLE and GOLD section....
Don't forget the WHITE section....
where Fifi called out instructions to all her little elves from the top of a step ladder!
At 8 months pregnant, I think she's a pretty cool cucumber, don't you think? I keep telling her that I don't believe she's expecting because you just can't TELL! However, the story she told us about an incident this week had us all in stitches and also convinced us that she definitely has a bun in the oven.
The story goes something like this;
Fifi dropped her car keys in the parking lot on a trip to get some supplies, bent down to pick them up, lost her balance and rolled onto her back and could not figure out how to roll herself back over. She laid there wondering how she was going to get back up without help. Eventually she made it back on her feet. We knew she would. She's smart that way!
Now back to her RETAIL VISION.
Believe it or not, she has even incorporated a BATH section.
Junior's wedding
. We thought it would really add some glamor to the spa corner.
This is the display we saw in Philly......
and this is our rendition of that display which is now in Milner Gardens......
I just LOVE it when a plan comes together!
We even have patio furniture for sale since the guys spent all day last Saturday at an auction buying up tables and chairs by the dozen.
With all those tables and chairs in place, I'm just one step closer to my dream of a little BISTRO in the new section one day.
Back section BEFORE
You might think I want a BISTRO added to the retail store for the purpose of making a profit. In actual fact, I NEED a bistro at the store so that I can go there for lunch. It's close, it's easy to get to......and I don't have to make the food.
Back section AFTER
Well, it really is time for me to get back to work so I will end this post by saying that you are welcome to stop on by ANY TIME and check out all our renovations. We don't have too many poinsettias in the store yet since they are not quite COLORED UP yet. Gives us a few weeks and this place will be stacked to the rafters with colorful poinsettias FRESH from the GREENHOUSE.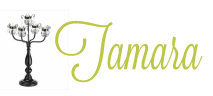 6 Comments »