First off, Opera Diva chose purple as her color. We promptly placed our order with China for purple chair bows and table skirts. My peeps got RIGHT ON IT!
Then we decided that since Opera Diva loves Opera so much, we would make the wedding theme "One Night In Venice". My first order of business was to get a backdrop which would give the feel of being in St Mark's square at night. We found a fabulous image on Istock Photos and had it blown up into 7 - 10' by 12' panels........ordered in China, of course.
The next order of business was to make a new CHANDELIER, which has become a Jansen family wedding tradition. I had a specific look in mind which I had seen in a hotel somewhere in the orient a few years back. I explained the style I was trying to achieve to the Big Guy and he got busy preparing the frame.
Please realize that we had just returned from a round the world trip to the Netherlands and an unplanned stop in the Orient. Time was now of the essence. All of the decorative "ingredients" had already arrived from China and it was imperative that we get moving on putting everything together. Progress was fairly slow at first. The Big Guy wasn't really that focused on my chandelier project. This picture is taken shortly after he found out I made inquiries at a local golf and country club to see if we could use their facility for the wedding instead of the greenhouse due to lack of progress on the wedding tent......
ME?! STRESSED?! No way!
So, of course, the chandelier suddenly became a top priority and took shape in just a day!
It's just amazing how a few hundred glass christmas ornaments and a bunch of pot lights can turn into something rather eye catching......
NOTE TO SELF: During set-up, always carry your GOOD camera for future blog posts. Blackberry photos are just not that great.
Now, continuing on with our Venetian theme, we decided to set up a night garden for the cocktail hour. We started by hanging purple and silver paper lanters.
Of course, the question always is "How many lanterns will we need?". I wish there was an easy answer but there isn't. Now, it's even MORE difficult to make a clear and intelligent decision like that when you are sitting in a tiny little shop in down town Guangzhou, China surrounded by 20 helpful sales people who only speak Chinese. In the end, we went with the Big Guy's gut feeling and I think he was right.
They looked absolutely stunning once they were all lit up......
The next step was to set up the GARDEN. Good thing my sister Rosa and our very own Gardening Guru were here to make magic happen!
I had rented a few things to give that Italian feel in the garden from
CanAm Importiques
, a Movie Prop rental place in Burnaby....
Stone table legs and a water fountain.....
which really made the whole thing come to life!
I also rented a few opera type costumes from
Watt's Costume rental
in Vancouver to add that FINAL TOUCH to the scene......
For some reason the men in the greenhouse were somewhat disturbed by the naked mannequin in the garden......
so we dressed her as soon as possible to avoid any further distractions.
In the evening, this little corner of the greenhouse looked completely different than during the day.
But then again.......what DOESN'T look different at night as oppossed to the day??!! Darknes is the friend of any party planner, in my opinion. I mean, can you tell there are a few stains on this table cloth.....
Honestly, even I look better at night.
Some people mistake me for my daughters in dim lighting. I LOVE dim lighting.
Another "little" project the girls did was make some venetian masks. Opera Diva chose the design and everyone pitched in to get it done.
and kept the Wee One far away from the hot glue gun to avoid any unhappy accidents. It took many nights of hard work and dedication but they turned out just FABULOUS!
Here's a DAY SHOT.......
and a NIGHT SHOT......
Totally different at night, right?!
and the floral decorations?........
That's right.......the FEATHER!
Attention to detail is my goal in life. Call me crazy. Call me a control freak. Call me genius......
Just don't call me to plan a wedding for another year or so. I'm soooo tired!
So, to cap off this lesson in how to plan a wedding, I would like to end with a few of my favorite candid shots from the big day.
The Wee One in rollers




The Wee One tickling the ivories

Keeping the Wee One out of the fish pond

Domaine de Chaberton Winery, Langley BC


Mini Me dazzling the audience on her violin

Click HERE to watch the Big Guy doing his best Dean Martin impression
 
Michelle Koebke and Joel "Baritone" dazzling us with a little opera
The Bride and Groom with stars in their eyes




Make sure to stop by again soon for an update on the WHOLE wedding!
I leave you with a video made for the bridal couple from
Fancy Feat Studios
: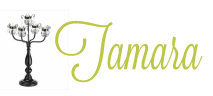 12 Comments »