I don't know if any of you have noticed but it's only 58 more days till
Christmas
.
Say it isn't so Gramma!!
Unfortunately, my blogger peeps, if my math is correct then it is completely TRUE. We are now a mere 7 weeks away from the FESTIVE SEASON.
There's not much time left people.
Tap, tap, tap.
Is anybody out there?
Are you HEARING what I'm SAYING?!
F-i-f-t-y E-i-g-h-t D-a-y-s! The count down has begun.
In light of this urgent situation, I am throwing down the gauntlet........
I hereby challenge all my readers to a "GREAT POINSETTIA DECORATING CHALLENGE".
Yup, you heard me right. I am going to help you get all of your Christmas decorating done on time this year by giving you a little extra motivation. For the MONTH of NOVEMBER I am going to be hosting a big decorating challenge. I will be asking you all to submit a blog post of your own making showing how you decorated with poinsettias. At the end of the month I will ask an esteemed panel of judges to help me choose the BEST poinsettia decorating post in the bunch.
I'm not sure where I will find the esteemed panel of judges but I'm sure I can call a few favors with some of my people in the industry........
I should call Steve Whysall at the Vancouver Sun and see if he wants to get in on the fun. He's a blogger. He'll love the idea, won't you Steve?!
Now, I know you are all excited about the prestige and the accolades that will come with the title of the "Great Poinsettia Decorating Challenge" winner, but I want to sweeten the pot a little.
So I have decided to give the author of the winning blog post a $50 dollar gift certificate to the
OLIVE GARDEN.
I love the Olive Garden. It's my favorite restaurant. If you win and you live in some far out place that does not have an Olive Garden, we'll talk. I'm sure we could find a reasonable substitute that would work, don't you think?
Now, I will fill you in with more details soon. I just have to figure out the technical aspects of the challenge like.......
How do I set a LINKY PARTY?! It can't be that difficult, right my blogger peeps? I will keep you informed on my progress. In the mean time, get your thinking caps on and start planning your GREAT POINSETTIA DECORATING POST now.
The competition is gonna be FIERCE!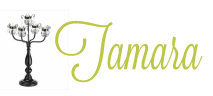 4 Comments »