What a fantastic time we had, relaxing.....
meandering.......
Morocco.....
Unfortunately, I got carried away with the relaxing part of the trip........
How did my good intentions go so awry?! Oh woe is me! How am I supposed to remember all the great things that happen in a year if I don't BLOG about them?!
Seriously, I can barely remember what I had for breakfast this morning, let alone what I did more than a year ago. If I don't blog about it, it's like it never happened.
Time to log onto
Shutterfly
and make up a photo album before every shred of memory is lost. Is anyone elses out there using Shutterfly instead of Scrapbooking? It's so much less mess and the end result is so beautiful to look at, don't you agree? Leave me a comment 'cause I'd love to hear how you deal with all your "good intention" photos!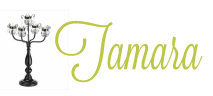 5 Comments »