The other day Danny Boneduce was busy on a project that I had no time to pay attention to. He was constantly having friends over, borrowing camera equipment, and spending countless hours in the office on the computer. I had no idea what he was busy with until he sent me a youtube link.........
The thoughts which flashed through my mind as I watched were as follows:
1. "Wow! Do you ever look like ANDERSON COOPER!"
2. "Wow! You CLEARLY have a future in journalism!"
3. "Wow! Where was your MOTHER when you were flying around the yard on a golf cart, risking life and limb just to get a spectacular piece of footage?!"
4. "Wow! You are EXACTLY like Anderson Cooper!"
Really, it's no wonder you and Anderson are so similar. His MOTHER and I are so similar as well......
Gloria Vanderbilt and ME
We both LOVE RUFFLES!
From henceforth, I will refer to my youngest son as Anderson in all future blog posts. After this video, I will never be able to think of him as Danny Boneduce.
My little boy is all GROWED UP!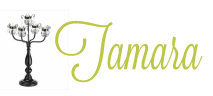 2 Comments »