Thanks to
Dragonflight Photography
, our FAVORITE photographer in the whole wide world, we have some incredible images to gaze back on!
The groom was looking pretty dapper as well.
The whole day was just tons of fun and I got to tag along as babysitter to the Wee One. She absolutely loved all the airplanes at the Museum of Flight where we took the first photos.....
Amazingly enough, we managed to make it to the church on time as well......
home made chandelier
glowed in the evening light.......
To make the evening feel just a little more venetian we ate Caprese Salad, Chicken Pene and Tiramisu baked by Chef Gary. The entertainment set the italian mood with Michelle and Joel, Opera singers extraordinaire as well as a roving troupe of slightly tipsy ITALIAN wanna be's......

So, that's all it takes to make a Venetian Themed DIY Wedding Extravaganza. All you have left to do is cut the cake.....
and say goodnight!
Simple, right?

rebecca + evan || like a princess
from
Hello Tomorrow
on
Vimeo
.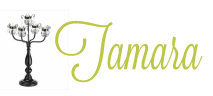 4 Comments »