What an adventure we are having out here in Holland with the Jansen 5! Yesterday was no exception. As a matter of fact, I think it may actually be the highlight of our trip so far. I'm not really sure how it happened but we were invited to be in the Hour of Power, Netherlands style. Who said what to whom and what transpired to get us this invitation, I'm not sure but I can tell you all that it was quite an EXPERIENCE.
The show taping was done in the home of Mr. Jan Van den Bosch, host of the dutch version of The Hour of Power. It is situated on the edge of the Rijn river in the beautifully picturesque city of Alphen en de Rijn. That is an hour and a half drive NORTH from where we are staying. We were scheduled to arrive there at 12:45 in the afternoon. That would give us enough time to have a coffee, familiarize ourselves with what was going to happen and even get a chance to change into our Sunday best before the big event.
No problem, right?! That gives us ALL MORNING to get ready and drive out. This should be a piece of cake.
NOT!
Early morning rolls around and we suddenly realize that the MUSIC STANDS which had been purchased the previous day so we didn't have to use any more SHOE racks and assorted furniture when performing had been left with Peter Wildeman, our ORGANIST in Tholen. So, the Big Guy and Junior hopped in the van and raced out to pick them up. That took 2 hours.
In the mean time, the rest of us were showering, dressing, doing our hair, applying makeup, collecting up our instruments, and generally taking things pretty casual. NO STRESS! This was going to be a fun day.
By the time the men arrived home with the equipment, we all had to make the ONE MILE TREK from our little cabin on the North Sea to the parking lot at the other end of the park with all of our gear for the day. Unfortunately for us, this beautiful place is a CAR FREE zone and there are no exceptions, even for musicians who are now getting late for a taping of The Hour of Power. We had to lug a whole lot of gear through the lovely cobble stone streets, past the ducks swimming lazily in the pond and through the SWIMMING POOL. And of course, the Wee One was not all that pleased that we were not going to go inside for a SWIM but were merely passing by. Poor little girl had to be dragged past the water slides on our way to the car which was just not a pretty scene!
Another 30 minutes lost trying to stuff 12 people, 5 instruments, a stroller, baby bed and a myriad of personal items into 2 vehicles before we could push off.
Ok, so now we are all in the car. What could go wrong from here?! We're home FREE!
NOT!
Enter the GPS. Yup, you know how the GPS works. Type in the address and the lovely lady begins to direct you calmly to your location. Little did she KNOW, Alphen en de Rijn is not quite the same place it was when she LAST was here. Suffice it to say that we eventually WALKED to Mr. Jan Van den Bosch's beautiful home, asking random people we met on the street if they could tell us where to find him. Another 30 minutes lost.
When we finally arrived with our entire ENTOURAGE we were met by both Mr. Van den Bosch and his assistants at the front door. As he shook my hand and caught sight of the crowd behind me it dawned on me that perhaps they were only expecting 5 people plus a driver. Ever the gracious host, he ushered us into his formal living room/dining room full of beautiful furniture and antiques.......
Oh, Mr Van den Bosch, I wish I had known that your house was so beautiful and that your Rembrandt painting was just the right height for a TODDLER to experience. Had I known, I might have done things different yesterday and left "you know who" at the swimming pool!
The table was set beautifully with coffee, juice and snacks for us. As we started to bring all our gear in, including cello's, violins, car seats, diaper bags, music stands, etc. we began to over-run his entire front parlor. Mr. Van den Bosch just smiled his MEGA WATT smile and quietly began to explain the meaning behind his Rembrandt painting of the prodigal son.
I didn't hear a WORD of the story because my attention was caught by the Wee One running around the dining room table laughing and chanting "Chase me daddy. Chase me daddy!" Good thing Daddy decided that a little time out in the grass was in order or I may have had a heart attack.
Eventually the kids all got settled and ready to play for Mr Van den Bosch in his GORGEOUS solarium......
where they taped 3 separate pieces for the show.
After that followed the interviews and it was decided that one of the parents should speak a little. The Big Guy's dutch is better than mine so he took the hot seat.
Jan Van den Bosch (in dutch): "So, you are all of dutch descent?"
The Big Guy (in dutch): "Yes"
Jan Van den Bosch (in dutch): "You have quite a large musical family"
The Big Guy (in dutch): "Yes"
Jan Van den Bosch: "Ben U trots op U kinderen?" ENGLISH "Are you proud of your children?"
The Big Guy (in ENGLISH): "Trots? What does Trots mean?!
Director: "CUT! Let's try that again"
And so it went.......until Gramma Jansen saved the day with her fluent dutch. I'm pretty sure the Big Guy's footage is on the cutting room floor.
Next it was time to interview Junior, the LEADER of the Jansen 5.
Jan Van den Bosch: "So, how did you get music in your heart?"
Junior: "My Mom put it there."
Jan Van den Bosch: "Which one of your siblings are you closest to?"
Junior: "I am close to them all. " Good answer, son. Any other answer could have landed you in hot water!
Jan Van den Bosch: "What does your faith mean to you?"
Junior: STUNNED SILENCE.......
Director: "CUT! Let's try that again"
Poor Junior tried his very best to answer Mr. Van den Bosch's heartfelt questions but, being of a conservative Reformed back ground, giving a testimony off the cuff is just not something we do easily. Oh well, I just hope they got what they needed to make a nice segment.
And just so you know Mr. Van den Bosch, YES.......we are VERY proud of our children! They are a great BLESSING! Thank you for letting us share our blessings with you and your viewers.
Oh, also I would like to say that you have a MOST BEAUTIFUL GARDEN.
Really, it was just stunningly designed. Who is your landscaper? Thank you SO MUCH for allowing us to wander around your place and take in all the beauty!
If you are interested in seeing the segment, it will air on dutch television on November 6. Or you will be able to watch it on their website a few weeks after the original program airs.
http://www.thehourpower.nl/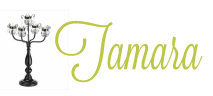 3 Comments »