It is hard to believe but our time here in Holland is already over. We need to go back to our regular lives in Canada before we even got over our jet lag. How sad is that?! I mean, we had so much FUN here! We loved to check out the sights in Bergen op Zoom.....
where we sat down to eat as many croquetten as we possibly could, our favorite dutch snack! Some of us may even have to go on a diet when we get home after all the delicious food we have eaten.....
We LOVED our trip to the Effteling, a dutch version of Disneyland where we tried out all the rides until our tummies rebelled.
We LOVED going to the pool......
visiting old churches......
lunching on the Rijn River.....
picnicking below a grand old church steeple........
playing concerts to a full house......
and staying up till all hours of the night just talking and eating and laughing till we got kicked out of the restaurants!
But the fun has come to an end and it's time to go home.........except for Me and the Big Guy! We are headed to the airport together with the whole family but we are on our way to HONG KONG first for business.
We figured that we had things to take care of in China so we may as well make this a ROUND THE WORLD trip before we fly home.
Unfortunately we won't even be home in time for the FIRST of FOUR concerts in BC with Peter Wildeman, the Canadakoor and The Jansen 5. They will be performing pieces from their brand new CD and I won't be there to turn their pages, can you believe it?!
So, if you live in the Fraser Valley, British Columbia, make sure you plan to catch one of the concerts or you are really missing out. The dates and times are as follows:
September 15 in the Candian Reformed Church, Langley at 7:30
September 16 in the Living Hope Christian Reformed Church, Abbotsford at 7:30
September 17 in the Cook's Presbyterian Church, Chilliwack at 7:30
September 19 in the First Christian Reformed Church, Lynden Washington at 7:30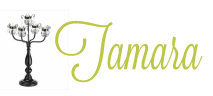 5 Comments »