I think we made a mistake the other day. I'm afraid it will have a long lasting affect on the Wee One. You see, the other day when the sun finally peaked out from behind the clouds here at Port Zeelande, the Netherlands, we headed out to play in the ocean for an hour. Everyone came along.......
We started out at the beach club, having a little bite to eat and taking time to enjoy each other's company.
After a quick look in the sports store, we purchased a skim board for the low price of 20 Euros for a little bit of excitement on the water.......

and then we made the 1 mile trek out to the ocean.

Junior and Cinderella walk the Wee One to the shore




Now, being the mother of 5 stringed instrument players, I must say that I worried someone would break an arm with this particular activity but.......
fortunately for all of us, no one was injured while playing in the sea.
At first, the Wee One was enjoying herself TREMENDOUSLY, even though it was quite cold.
But someone got the great idea of showing her a LIVE CRAB........
and that was the end of our day at the beach! She REFUSED to put her feet back in the water from that moment on.
Oh well, good thing we still have the POOL where we can keep her happy!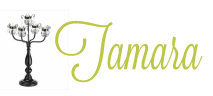 2 Comments »