This past Sunday morning I held my
Grandmother's
hands in mine and sat quietly by her bedside as she fitfully slept the hours away. Her body is beginning to gradually shut down as she approaches her 97th birthday. Her heart continues to beat a steady rhythm as she breathes softly in and out. She slowly inhales, eyes partially closed, and I can hear her struggle to take in the air that sustains her. The lines on her face are relaxed, her white hair is a stark contrast to the beige pillow on which she cradles her head.
For a moment she awakens, opens her eyes and looks straight up to heaven "Is it time yet? Should I go towards the light?" she asks quietly in perfect english, heavily laced in a thick dutch accent.
"No Oma" I reply. "It's Sunday morning. Church services will be over soon and everyone will stop by to visit you for coffee. Would you like me to get you a cup of coffee?".
"No thank you" she states firmly. "I will wait for Dicky to bring me my coffee. She knows exactly how I like it. Some people make it too HOT!" and she slowly drifts off to sleep again.
My mind starts to wander over the last 25 years to when I first met her. She was always so spunky and full of life. Never one to leave a story untold or waste a good moment for conversation by keeping silent, she loved to chat about what life was like when she was young. Immigrating to Canada after the loss of her first husband, bringing all of her 5 children along with her was the most courageous thing I could ever imagine a widow to do in the 1950's. She was a special lady, that's for sure!
I feel her hands move underneath mine as she tries to settle in a more comfortable position. She opens her eyes and says "I'm going to heaven soon to be with my Father, you know" with all the conviction of a beloved daughter. "But it's not because I was so good in my life time. No, it is only because my Saviour Jesus Christ died for my sins. You know that, right?! I taught you all about how He died for our sins, didn't I?!" and she lays back down into her pillow in a slightly less peaceful slumber.
My eyes well up with tears. I start to pray quietly to myself. "Dear Lord, please grant me the peaceful knowledge that I too, in all my weakness and despite all my faults, may live in the conviction that I am saved by Thy grace alone." I am in awe at the incredible faith she has as she stands on the threshold between this life and the next.
I sit quietly for a few more minutes, my back growing weary of leaning over to hold her hand. She stirs. Her eyes flutter open and she looks me directly in the eyes. "It's taking a long time. How long have I been waiting?"
I smile and tell her that soon people are going to stop in to see her. She just squeezes my hand and says "You have been so good to me." I am ashamed of myself when I hear her speak so generously. Why didn't I visit her more often? Why was I always so busy? I should have stopped in to chat and drink a little tea now and then but something always got in the way. Now it's too late.
But I know that she is very happy right now. She is so happy that soon she will be with her Heavenly Father, waiting for all of her own dear children to join her at the table our Saviour has set for us all. Her journey is nearly over. Ours is only half way done. What a blessing we have in our Oma and all that she has taught us to believe in.
Thank you Oma
Psalm 73:26
My flesh and my heart may fail, but God is the strength of my heart and my portion forever.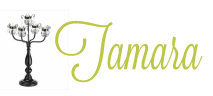 11 Comments »