This past Friday I received an email with our first official CD review which was written up in the Nederlands Dagblaad, a wonderful dutch newspaper that is unfortunately written.........in DUTCH. Seeing as my dutch is limited to just a few words like "Hi" and "How much does this cost?" I was completely unable to figure out what the review said.
So, I talked to a few of my dutch friends and got the low down on what the music critic was saying about our attempt at producing a CD. First of all, he mentioned that you can hear that we're not PROFESSIONALS, which stung just a wee little bit. Then I realized "Of course we're NOT professionals! We're just a bunch of farmers from Milner making a little bit of music in our spare time". I am so glad he pointed that fact out because I'd hate for people to think they were buying a Itzaak Perlman quality sound and be disappointed.
He goes on to say that the enthusiasm with which they play makes it WELL WORTH THE LISTEN!
Woohoo! He liked it! We got a 3 star rating. Not bad for our first review EVER.
So, the Jansen 5 have been busy in the past few weeks with all sorts of important things they needed to accomplish before we leave on tour. Things like......
Going to the Abbotsford Air Show!
3 of our 5 members sat in the HOT BLAZING SUN all day long and enjoyed some amazing aeronautic acrobatics from the VIP section where food and drinks were included in the ticket price. I think Junior partook in his fair share of the liquid gold......
and took in far too much sun for good.
He burnt BAAAAD! Chemical peal bad. Unrecognizable bad. Not going to look good on the European tour bad.
That will teach him to listen to his mother and use sunscreen.
My little Angel, our stellar violinist, was there too with her brood of chicks....
checking out the fancy hardware on the tarmac.
Mini Me, violin virtuoso #3, was behind the camera all day, getting the event on film for posterity. She did, however, come home with an extreme case of LENS ENVY after seeing THIS guy's equipment.
The other 2 members were back at the farm WORKING because not everyone can take the day off together or WHO will get those garden mums out to the stores?!
Then we followed up with a birthday party in the park on Thursday which was attended by 3 alternate members of the group. My Little Angel......
our violist, Opera Diva.....
and Mini Me, once again behind the camera lens.
Can you tell she got a NEW LENS?! Yup, I caved and bought her one with the caveat that she must now take photos for my blog WHENEVER I request it. I made her prick her finger and swear in blood that she will be my photographer slave forever. I think I got the better end of the deal! I mean, look at these beautiful pictures she took for me on Sunday of our newest little sweet pea at his baptism.
We had such a wonderful day yesterday, celebrating together after the service, serving lunch for our whole congregation. The little Sweat Pea was oblivious to all the festivities......
but we got it all on film. We'll remember the joy of this special occasion, shared with so many dear family and friends, for a long time. Thanks to all who stayed to share in our joy!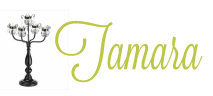 3 Comments »