54 days or....
1,296 hours or.......
77,720 minutes or.......
4,665,600 seconds until the BIG EVENT! That is when Opera Diva and her fiance are getting hitched. And that also means we have run out of time. Getting the invitations out to all our friends and family has now become "SITUATION CRITICAL".
So, last week we all buckled under and started to meet together to come up with an invitation design that would fulfill the bride and groom's desire to have a SIMPLE but ELEGANT invitation that wouldn't take weeks and weeks of manual labor to put together.
"Mom" she pleaded "Please don't make it too complicated. I don't want to be chained to the kitchen table forever, gluing and glittering till the cows come home! I'm BEGGING you to keep it SIMPLE."
Clearly, she takes after her Father.
"Well, OK then" I grudgingly reply. "But what does SIMPLE mean to YOU?!"
Thus began the onslaught of emails bouncing back and forth between us with many varied versions of Opera Diva SIMPLE versus Tamara SIMPLE.
But out of the cacaphony of clearly opposing concepts of what qualifies as SIMPLE, we finally came up with THIS.......
SIMPLE and ELEGANT, wouldn't you say?!
And then we got to WORK!
The troops were called in to help.
You might think that no troops were necessary because we were going "SIMPLE".
Somehow, things just don't work out that way in my world.
Maybe it was the hand painting aspect of the job.
Each of the invites were lovingly touched up with a dash of purple by our resident artist, Mini Me.
Then a few strokes of opalescent white added a bit of contrast.
Then, of course, we had to give just that little extra BLING factor with a silver pearlized accent.....
added in all the right places.
Simple, right?! Now, only 99 more to go.
I mean, how long could this really take? A few hours maximum?
Good thing I was able to call in a few extra peeps to help us get things finished or this might have begun to appear a little less than "SIMPLE".
I mean, what's an invitation without a little RIBBON?!
So, my loyal helpers stuck with me and cut......
and glued......
until, well, until the cows came home.
We're all happy with the final outcome.
Yup. It's satisfies the SIMPLE and ELEGANT lovers.......
and keeps the BLING lovers happy as well!
Now, all we need to do is get them in the mail.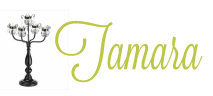 12 Comments »