Introducing........our newest recruit to the Jansen 5 string ensemble. Yes, my blogger peeps, you heard it here first. The Wee One may only be 2 years old but she is adamant that Gramma let her join in all the fun and play the "vivin" whenever the mood strikes her. Especially this week, since we are at home ALONE, just her and I.
I'm in Gramma heaven!
You see, the guys all flew out to Ohio for a big Trade Show.....
and the rest of the family went out on tour with a whole bunch of their STRING CAMP buddies.....
Leaving Gramma alone with this gorgeous little sweety poo.....
and her favorite companion, PEPPER!
Believe it or not but, after a week of hanging out with a rambunctious puppy, she is actually starting to grow on me.....
Can you BELIEVE it?! Me enjoying the company of a dog?! I can hardly believe it myself.
Now, for the next few weeks we will be awaiting ANOTHER NEW RECRUIT to our family string orchestra. That's because my Little Angel is expecting another bitty Sweet Pea very soon now.
Praying for the Lord's tender mercies for her and her growing little family unit!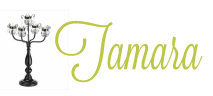 9 Comments »