I can hardly believe it.
Say it isn't so.
My little Mini-me is all grown up......
All sophisticated and lady like.......
She even had a little arm candy to keep her company. It's a good thing our neighbor boy is such a nice young fella, isn't it?
Hey, wait a minute, neighbor boy......aren't you supposed to be looking after our 5 acres of cucumbers?!
The Big Guy was a bit sentimental about this whole thing, seeing as Mini me is our last daughter to graduate. He sat her down to give her a bit of fatherly advice.....
"Don't forget to wave at me when they hand you your diploma! I've spent a lot of money to get you that little piece of paper, you know".
"Not a chance, pops! But I love ya anyway!"
Coincidentally, this very same day was our 24th Wedding Anniversary.
We knocked back a toast to the grad's and to ourselves with a little.......CRANAPPLE juice at the banquet that evening.......
and a GREAT time was had by all!
Mini-me provided the Grad class with a beautiful video montage of life at CREDO CHRISTIAN HIGH SCHOOL, highlighting all the fun that goes on when your parents aren't around.
We are very blessed to have our kids attend such a top notch school where the teachers are so inspirational and involved in the lives of the students. Needless to say, they have put up with a lot of stuff from our family, seeing as we are involved in a lot of extra curricular activities on the musical side of life. Thank you so much to this very dedicated bunch of mentors who really make a great difference in the lives of so many!
Now, this week is even busier around my house because of the big STRING CAMP going on here in BC. Over 75 students from across Canada are here in the Fraser Valley studying and practicing together, honing their skills and making some great friendships along the way.
Personally, I have 3 billets staying at my house for the week. They tend to make a lot of towels dirty, drink liters of coke and make enormous amounts of noise when they are here but.....it's all worth while when they sit down and serenade me around the piano!!!
Who needs a CD player when you have LIVE musicians in the house?! I just wish I could convince them to play on demand like my BOSE stereo but.....alas, they prefer to sit outside by the fire and roast marshmallows and make s'mores instead of entertain me.
Of course, our darling daughter decided to produce a short video of what life is like during a day at summer camp in the hopes of encouraging a large audience to come out and watch the show tonight and tomorrow night. She did it especially for YOU my blogger peeps! Consider yourself invited!!!!
Hope to see you all there. It's going to be a wonderful evening of beautiful music!
Oh, and just in case you smell the distinct odor of Rub A535 emanating from the cello section, that's just our Danny Boneduce who is suffering from a slight case of tendonitis due to the strain of practicing every day this week from dawn till dusk. No worries. He's an athlete. He can handle it. No pain, no gain.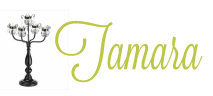 7 Comments »