Video Lousy stinking spring - Thu, May 26: It's official: Metro Vancouver has had its worst spring in 50 years.
http://ow.ly/1cTvOi
Man, this weather is hard on us growers and garden centers, not to mention golf courses and other weather dependant businesses. But there is a bright light for us here at Darvonda. We have one of the BEST customers around. They are ensuring that our Spring 2011 is not a wash out. As a matter of fact, we may even see some sales increases this year. What a blessing!
If you have been down to my favorite Big Box store in Western Canada lately you may have noticed they have a fantastic Garden Center set up outside.
People tend to flock to the stores for giant sized peanut butter tubs and even larger Pickle Jars during the year. But when they open the garden center out here, 100's of people can be seen waiting at the front doors for the store to open.
There's not a lot of GARDEN CENTERS that can boast that many customers waiting in line to buy plants, that's for sure. And that is why we are so excited to be partnered with this great place. From here to Winnipeg, people are scooping up plants by the cart load.....
Here's is my soon-to-be son-in-law, working away at one of the locations to keep the plants watered and sorted.
Then there are these 2 ladies who stuck it out in the rain at another location in Alberta last week, keeping the plants happy and healthy regardless of the weather.
Now this week I've sent my daughter (mother of the Wee One) and her husband to look after things at the stores so that I can get a little caught up on all my............ "paper work".
Yup, there sure is a LOT of "paper work" for me to catch up on.......
They may have to stay out there longer than expected so I can get it all done!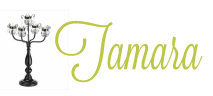 9 Comments »