It has been an enormous challenge for me to get messages out to my favorite peeps lately. After a series of unfortunate events, I have not been able to really keep everyone informed as to our comings and goings of late. For this I am greatly apologetic.
Some of you may be aware that my place of residence is no longer within the confines of North America. I am currently lazing about on the beautiful beaches of Mexico, drinking tequila and slathering on the sun screen......
Wait a minute.
I'm not actually on the beach right now. I am sitting on a chair in the hotel lobby where there is some WiFi accessibillity.
Also, I am not drinking tequila. I prefer Mudslides.
And last but not least, I try to use as little sunscreen as possible as I firmly believe my indoor lifestyle up in the Great White North keeps me from accumulating sufficient vitamin D to get me through the winter. So, no sunscreen. Please don't hate me for not using my Copper Tone! I'm just being honest here.
Another one of the obstacles which keeps me from updating my favorite peeps on my activities is the EXORBITANT amount of money I am being charged to use my blackberry here! Junior tells me that I'm on a PLAN but I just keep getting notifications that say.....
"You have just exceeded $50 dollars on your blackberry"
and then a few hours later......
"You have just exceeded $100 dollars on your blackberry"
How on earth this is all happening, I have no idea. All I did was update my Facebook status and talk to Junior for 30 minutes. How can THAT cost so much?! I have decided to turn my phone OFF! If you need to contact me, call the Big Guy. No one complains when HIS phone bill his high.
Oh, the inequality and injustice of it all. One step back for women's liberation, I say.
And the FINAL issue that is holding me back from keeping my nearest and dearest informed is the fact that SOMEONE lost the charger for my favorite LUMIX digital camera. I had to take a replacement camera with me instead. I have since found out that THIS camera does not like my laptop and REFUSES to download my photos.
MESSAGE TO MY CHILDREN: Whoever used my LUMIX camera LAST, would you PLEASE find my charger and return it to me ASAP?! Should you FAIL in finding the aforesaid piece of essential equipment, I may have to ground you for the remainder of your teeenage lives.
SERIOUSLY! You know I will.
And in summation, I hope that with my current savings which have accumulated since I turned my phone off a few days ago, I will be going out this evening to share in a lovely bottle of Pinot Noir with the Big Guy while I think about all my favorite peeps who can no longer keep in touch as we normally would.
I love you all but.......I love my Pinot Noir even more!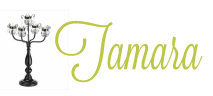 7 Comments »