So, we took this opportunity to hop on a BC Ferry and head out to Vancouver Island with the youngest member of our team.


It is our FIRM OPINION that if you want to be successful in the business, you've got to build a good team and start training them YOUNG!


Lesson Number 1: you must first begin by teaching your young entrepreneur how to balance WORK with PLEASURE. It's probably one of the toughest thing to do in life, keeping things balanced. When you are committed to offering your customer's the VERY BEST, it's easy to take every minute of your time and throw it in to your work.

I should know.

I struggle with this one.

So, make sure they understand that they need to take time to just relax once in a while.....



Of course, if you pick the biggest bed in the hotel room for yourself, you'll get a really good sleep as well ensuring a very RESTED and BALANCED life.

Lesson Number 2: Teach them to build a really strong MANAGEMENT TEAM. No one person can be everything to everybody so you need to seek out different personality types....


each member should balance out the weaknesses of the other members. Right, Wee One?!

Once you've chosen a really strong TEAM you will have more time to do your "big picture" thinking. Of course, "big picture" thinking can best be done when you are relaxed and in a place where there are NO DISTRACTIONS........



HOT BATHS and SPA DAYS come highly recommended!

Lesson Number 3: Teach your protege SCHMOOZING and the art of INTERESTING SMALL TALK. Topics for discussion when mingling at industry or client functions should always be interesting and engaging........


but if you just happen to have some very CUTE ARM CANDY, you are sure to break the ice immediately with even the grumpiest attendee!

Lesson Number 4: Remember to always be on the lookout for new ideas because......


You never know what opportunities lay around the next corner.


Lesson Number 5: An Entrepreneur should never be afraid to try new things. Encourage them to open every door, push every button they see, and investigate anything they find intriguing.

AUTHOR'S NOTE: My apologies to my darling daughter, who now must deal with a Wee One who has been encouraged to do all of the above. One day you'll see......it was well worth all the trouble she gets herself into while "investigating", I PROMISE!

Lesson Number 6: Encourage your young entrepreneur to seek advice from other entrepreneurs who have already gone through all the challenges, trials and triumphs she or he might encounter.


It's always good to have someone who understands you, a person to confide in or share the joys and sorrows with.

So there you have it. Mentoring is a life long process. Passing on what you know is a precious gift for the next generation. What are you waiting for?! Look around you and find someone YOU can MENTOR and get started right away.

Do YOU know someone who was a great MENTOR to YOU? Please leave me a comment or recommend someone's blog about MENTORING in the comment section below. I'd love to hear your stories!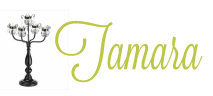 3 Comments »