Photo courtesy of Fifi - Head Office Construction 2008
We are off on another great ADVENTURE this summer here at Darvonda. Believe it or not, we are back into expansion mode. The plans have been in the works for 6 months or so but now we have finally begun to get to the actual job of building......
We've dug out the ASHPHALT......
We've BROKEN GROUND......
There is NO GOING BACK! Hopefully there will be 8 acres of brand new greenhouse standing ready for production by January 2012. I can hardly believe it but we DESPERATELY need the room. We have been renting a 5 acre greenhouse for over a year now and it is just too expensive to manage at a distance. So, the decision was made to stop renting..........and start building.
Now, with all that extra square footage of production, we will definitely need more help around here. It is a good thing that we have Fifi around to help us with our expanding employee labor needs.......
Although she and her hubby have already has contributed 4 extra very helpful members to our team, she has been so very generous to volunteer her services and augment our labor requirements with ANOTHER ADDITION to the Darvonda Team.
Yup, you heard me right. Fifi will be welcoming a brand new addition to the crew some time in December. Just in time for the opening of our new facility! We are all SO VERY EXCITED!
Thanks for taking one for the team, Fifi. You are a real trooper, that is for sure.
Oh, and by the way, CONGRATULATIONS to you all!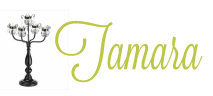 8 Comments »