After spending the weekend back home with my family, I have come up with a new and exciting business concept. Seeing as I find it so very DIFFICULT to leave the Wee One behind when I travel, it came to me suddenly that I should be able to take her along with me as easily as Jessica Simpson takes her little dog wherever she goes!


I can imagine that there is a HUGE population of grandmother's out there who would LOVE to be able to easily tote their darling grandchild in a fashion forward bag that would easily fit under the seat of any airplane headed for any destination.

INTRODUCING........the TODDLER TOTE!



Your grandchild will easily fit inside......


and the 2 of you can travel together in style to exotic locations around the world!


I do believe this is the best NEW PRODUCT idea I've come up with in my entire career.

There is one other product I would like to call your attention to. Are you a Shakespeare buff? Have you heard of this new, modernized version of Macbeth that's been produced by a group of talented English students here in the Fraser Valley? Check out the TRAILER! I can't wait to see the MOVIE.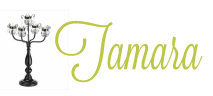 5 Comments »