This week we had the difficult task of saying goodbye to my dad. Last Monday he was busy doing deliveries to my favorite Big Box store and this Monday we were trying to figure out how to go on without him. We knew he was sick, struggling with a diagnosis of COPD and cancer but it still came as a shock. It's never easy to say goodbye. We are going to miss him terribly but we are comforted in the knowledge that he has gone on to be with his Lord and Saviour in heaven.
In the meantime, life goes on and things are getting crazy busy at the greenhouse. I am so proud of all my Darvonda peeps, who keep on working hard night after night, pumping out the flowers by the semi truck full. They are just such an incredible bunch of dedicated people. I wish you could meet them all in person but of course, that would be impossible since there's just too many of them to count.
So, I thought I would do the next best thing and have Mini Me make me a short video that gives you a little bit of a feel for what we are all going through right now.
Now, make sure you don't forget to stop by your local garden center and buy something for you Mom this weekend. Don't wait to say "I love you" until it's too late!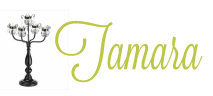 8 Comments »