Real Weddings Vancouver
magazine! Is that COOL or WHAT?!
First of all, you need to realize that I am a magazine fanatic with a collection boasting a ton of wedding magazines and Martha Stewart editions that proudly sit in a basket in the living room for whenever I need a little INSPIRATION.
I certainly never imagined that one day I would see an article about our very own
FAMILY WEDDING
inside those glossy pages!
Actually, I've been stalking my local Chapter's book store for the past few weeks because I KNEW that it was going to hit the shelves soon. The suspense was KILLING me! But it's finally out and I've bought an armful to give away to my closest friends and family......
I mean, my sister Lisa's beautifully decorated wedding cake is right there, front and center for everyone to drool over. She NEEDS a copy.
Then there's that fabulous photo of the most delicious cheesecake made by our LOGISTICS GUY/EXECUTIVE CHEF Gary. He did such a fantastic job on the food that night, we need to make sure he has a copy for his files as well.
The article inside is very cute as well. I found out that Junior proposed to his Cinderella while out for a picnic that consisted of Chinese food. He stuffed her fortune cookie with a special little message that read "WILL YOU MARRY ME?" How romantic is THAT?!
I think I'm going to have to go back to the store and get a few more copies. They are available in BC at select Chapters, London Drugs and Safeway stores. Don't bother going to the Langley London Drugs by Walmart though. I've already cleaned them out. Sorry about that!
erin + lawrence || the practice paid off
from
Hello Tomorrow
on
Vimeo
.
Magazine PHOTOS by
Dragonflight Photography
.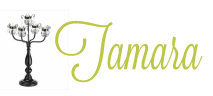 5 Comments »