I can't believe I have to LEAVE AGAIN?! I'm off to Calgary in a couple of hours to return to my garden center servicing duties but that means I have to leave my family once again!

I'm not worried about my OWN kids......

They're all grown up and old enough to take care of themselves these days.


What makes leaving so excruciating is parting with the WEE ONE!



I mean, those kissable cheeks......


those big blue eyes.......



She's got me under her SPELL!

Lately, she's learning a lot of new things and I'm missing it all because I'm off galivanting in the prairies, keeping my flowers fresh and watered at the store. It has gotten so bad that I had to hire a professional videographer to catch all those special moments on film for me so I don't miss too much.



To make matters worse.........
by the time the summer rolls around, there are going to be TWO big reasons why I can't bare to leave home anymore!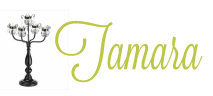 4 Comments »