This spring season has been a wild and wacky one as usual. The Big Guy and I spent almost the whole week out in Calgary helping to keep the garden centers watered and organized for our favorite Big Box store out in the prairies. We climbed, pulled, sorted, chucked and watered for hours and hours in the baking hot sun. Oh, how fun it is to be in the GREEN INDUSTRY in the spring.
We flew back home on Friday so we could spend an evening with the kids.
Lucky me, I got invited to go with Mini Me to Vancouver to see BJ Block and Dawn Pemberton live in concert at the Raw Canvas in Yaletown. How much better does it get in life than to be able to hang out with your UBER COOL teenager and a bunch of artsy fartsy peeps in the most BEAUTIFUL city in the world?!
It just doesn't get any better......
Well, the 2 glasses of wine I had while watching my baby at work with her new Rebel T2i video camera may have helped to put an even nicer shine on the evening.
The following day Mini Me and I flew back to Calgary to help out in the garden center again, since the weather was hot and windy and the shoppers were flocking to buy plants. Somehow, in between all that crazy busyness, she still managed to edit a FANTASTIC video of all the fun we had.
Check it out!
So, I was thinking that maybe I should organize a ladies night out at the Raw Canvas some time soon. You know, when life gets a little less crazy around here. Wouldn't that just be a hoot?! Painting, eating and enjoying good music and fine company........anybody interested?!
In case you were wondering about how we got an invitation to the Raw Canvas gig in the first place, BJ Block has been teaching Mini Me guitar for the last 4 years and made sure to save us 2 front seats. He's the COOLEST DUDE we know.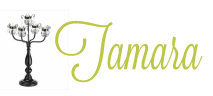 3 Comments »