Spring season is finally here and all our hard work over the last year has come full circle. The planning and the travelling are now at least a year behind us.

All of our Ceramic from Thailand has arrived.....



and all of our metal items from India have landed as well........


Even all the product from China has made it safely to Canada.......


and has gone straight in to the garden center at my favorite Big Box store!


What a journey it has been to get this far. We've flown THOUSANDS of miles.....


Survived Hurricane Megi......



Experienced some crazy traffic filled with all sorts of dangers and wonders......



Eaten at some pretty EXOTIC locations.....



And nursed numerous nasty blisters due to my insistence on wearing completely inappropriate footwear aka. high heels, wherever I go!


Can it really only be ONE YEAR?!

But everything is all coming together and our product is now going off to a Big Box store near YOU for some amazingly LOW PRICES! Everything is selling like crazy. I've been in Calgary for the last week helping out at the stores, watering, condensing, cleaning and sorting. I want to make sure that our plants look PERFECT for our customers.

I bet you are curious to see what we all have in the stores, aren't you?! Well, just check out this video made once again by my amazing daughters. Bet you're gonna want to run down to the garden center once you've seen it!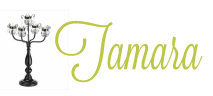 4 Comments »