Aunty "Gramma" Lisa at her daughter's wedding this past March
As I drove my 2 teenagers to school this morning I heard a report on the radio that really got me thinking. The reporter stated that the Baby Boomer generation is not too crazy about being called Grandma these days. As a matter of fact, they are slightly embarassed by the moniker.
Gwenyth Paltrow recently said in a TV interview that her Mom, Blythe Tanner, wanted to be called Woof instead of Grandma.
"My mom's hot and she didn't want to be called Grandma," Paltrow said on
Chelsea Lately
. "So she kept trying to make the Woof thing stick. It's even her e-mail address."
I am here to tell you that not ALL Baby Boomers think that way. My sister is the BEST example of the perfect Baby Boomer Grandma who wears her name with PRIDE.
First of all, please let me introduce you to her SEVEN grandchildren.....
Grandbaby number 1:
Grandbaby #2:
Grandbaby #3 and #4:
Grandbaby # 5:
Grandbaby #6:
And last but not least......Grandbaby #7:
My sister loves being a Gramma so much that even MY Granddaughter calls her "Aunty Gramma Lisa"!
Me and my sister, we embrace being BABY BOOMER GRANNY'S. We get together as family and friends to enjoy the noise, mess and mayhem that comes with being a GRAMMA every chance we get. Check out our most recent "GRANNY FEST" caught on video by Mini Me who thoughtfully filmed and edited the event as a lovely gift for the Birthday Boy!
Maybe it's our dutch heritage that makes us wear our "grey hair" with pride....or maybe we're not the only ones out there who think being a Grandma is the best thing in the whole wide world. What's your thoughts on this subject, dear blogger peeps? I'd like to hear what YOU think about all this GRANNY fuss.
Leave me a message and let me know how things go in your neck of the woods! I love hearing from you all.
All PHOTOS are courtesy of
Dragonflight Photography
, the best photographer around. Check out their website
HERE.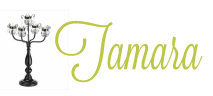 11 Comments »