My sister-in-law Fifi has outdone herself again! The RETAIL is open for spring and all DECKED OUT after months of cleaning, organizing and planning.
Trying to get a store all ready and dolled up for Spring requires a whole LOT of work.
Color schemes and playful vignettes are TOP PRIORITY when setting up to sell to the public.
Store shelves need to be filled with beautiful items for the home and garden.
Fifi bought from suppliers in North America, finding all sorts of great items and even better prices.
The Big Guy and I spent a few days scoping out the markets in China to find some great gift items.
Keeping warm at the Guangzhou Gift Market
Slowly but surely our purchases have been arriving inside our regularly scheduled containers, along with our planters for Spring. It's so exciting to open the containers once they arrive at the greenhouse direct from the port and find all the exciting gift items that are stuffed inside.
For the past few weeks, Fifi and friends have been unpacking, sorting, pricing and displaying everything to get ready for opening day.
Thanks to our friends across the street, Napier Sales, we also have beautiful antiques for sale!
When I was busy taking photos, I got to hear the customer's getting all excited about the new items and the fabulous display. I even saw one patron walk out with FOUR beautiful ducks that I hadn't even had time to take photos of. You know you did a good job when things sell out before you have even been open for a single day!
If you are considering a shopping trip to your local garden center in the near future, I just want to let you know that Milner Gardens is having a unique GIVE AWAY this season for any shopper who buys $250 worth of product on any single spree.......
THIS beautiful PURSE is yours for FREE! Available in Black or White. Can you BELIEVE it?!
You KNOW you want one! Hurry on down and get PLANTING!
And just in case you were thinking things were not quite as busy on the wholes sale end of things, check out THIS crowd of Darvonda peeps.....
Here are HALF of the employees having a pre-season BBQ in the warehouse.
Things got a little smokey so we opened up one of the loading dock doors to air things out a bit while in the coffee room......
the other half of the Darvonda staff munched on Vegetarian Pizza.
Following the lunch break, we took a moment to review all the upcoming SPRING items so that everyone was aware of what we plan to do and how we plan to get it all done in the next 2 months.
Only 8 weeks of sheer CHAOS! I'm not sure I'm quite ready for the roller coaster ride we call "SPRING RUSH" but starting Monday........I've got no choice but to go with it!
YEEHAW, y'all!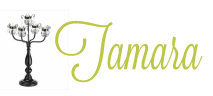 9 Comments »