Matthew's Story
from
Matthew's House
on
Vimeo
.
Everyone was asked to dress with a little splash of RED to honor Matthew's memory.
a well oiled machine......
or a Swiss watch.....
or a professional chamber group. Seriously, how is it that all these amazing musicians come from ONE family?!
Or if it was THREE of them, I might think something strange and wonderful was going on.
Even more miraculous is how our Heavenly Father sets us on a path in this life that leads us to where HE chooses.
Matthew's Sister and Brother
Matthew's family was obviously chosen to reach out and help others in need on this long journey called life. They are offering solace and rest in a broken world they know only too well from personal experience. What a beautiful calling, don't you think?
The evening was a great success. A grand total of $10,000 dollars was raised to help get Matthew's House built.
And besides all that, the desserts were delicious.
If you are interested in donating to this very worthy cause or just want to hear more about what's going on, check out
Matthew's House
online.
A special THANK YOU to Esther, the organizer. It was a wonderful evening. Right down to the beautiful table centerpieces
You are one great party planner!
And another THANK YOU to
Revival Arts Studio
who provided all the photos in this post. The pictures are wonderful. Check out their website for more beautiful photography.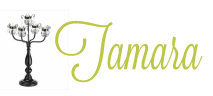 3 Comments »