What a chaotic week we've had here at Darvonda. Spring has finally arrived.......and along with Spring comes a TON of work to ship out all our plants before Summer arrives and all the shoppers are at the beach. It's a good thing we have such amazing staff here or we wouldn't be able to get it all done in time!
The Wee One helps out in any was she can. Today she decided to commemorate Kate and William's wedding by dressing for the occasion. But she sure didn't let her fancy duds keep her from getting her work done.....
She wore her sensible flat shoes so that she could ensure that quality control did not slip......
and made sure to scope out the entire warehouse, keeping a keen eye on production efficiencies.....
and order accuracy! She's a real energizer bunny, that Wee One. It was hard to keep up with her and keep her from being run over by a forklift or a cart full of flowers.
She's such a detail girl she even checked to ensure the proper height was being maintained on the carts so no bloom would be damaged during transport.
I hope her mom isn't going to be mad with me because her beautiful little dress did get just a touch dirty in the greenhouse.
Now, just in case you thought WE did some amazing stuff at our place, you should check out
Tootsie
who lives in Alberta and despite the weather manages to pump out a whole lot of amazing plants for a hobby. I wonder if she has a quality control person like the Wee One at her place?
On a more serious note, I would like to share with you the sad reality of what happened earlier this week. My
dad
passed away to be with his Saviour and Lord this past Wednesday. He was a wonderful man and trusted in the grace of our Lord Jesus Christ who came to this earth to wipe away our sins. His death was not unexpected but still brings with it much sorrow for those of us who are left behind.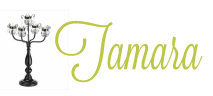 18 Comments »