Move along people. There's nothing to see here.......unless you are my favorite Aunty Nancy. Then you can stop and stay a while.
You see, I read your last blog post about retiring from the blogging world this week.
You explained that your Multiple Sclerosis has slowly begun to take away the strength in your 2 able bodied typing fingers. Blogging has become a bit of a chore.
Bummer!
I love reading about you, Uncle Ben and all those GRANDKIDS! I'm really gonna miss your blog posts. How am I gonna keep up with all your comings and goings NOW?! Are you SURE you wanna retire? Maybe you can find a volunteer blogger who could stop by your place and do all the typing for you.
I would do it for you but unfortunately you decided to move FIVE hours drive away from us. What were you THINKING?!
In the meantime, Danny Boneduce would LOVE to entertain you for 8 straight minutes with a FABULOUS gypsy melody that can only be played by the young and reckless.
I KNOW you will be able to appreciate the hand-eye coordination required to make this masterpiece happen.
Love your most adoring niece and namesake;
Tamara Nancy Jansen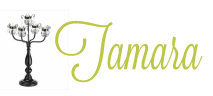 10 Comments »