The weather may not be that Spring-ish here in Vancouver, BC but there is nothing like a trip to the BC Home and Garden Show to make you feel like it's time to get outside and start gardening. Even better, a seminar on gardening basics from Steve Whysall is by far the most inspiring for an avid greenhouse gal like myself. Just because we have a greenhouse bursting at the seams, full of hanging baskets and bedding plants, that doesn't mean we don't need a little taste of Steve's sunshine to get us jump started with a wee taste of "Primavera" pixie dust!
Judging by the crowd that turned out to hear Steve's chat last night......I think we're all in the mood to pick up a spade and shovel as soon as the weather permits.
I was very unfortunate to arrive at the stage 30 minutes prior to the "Garden Basics" chat to find that there was not a SINGLE empty chair left. However, I did manage to find a great spot to STAND which was directly beside the wine kiosk. How FORTUNATE is THAT?!
I paid my 8 bucks for a glass of Merlot and waited with all the excited gardeners hoping to catch a bit of that frenzied garden fever.
The 45 minute presentation was FULL of photos from famous gardens around the world and wonderful tips on how to create a masterpiece in your own back yard. I don't want to give away all his secrets because he says it so much better himself. You have 1 more chance to hear Steve in person today so make sure you plan to catch him at the brand new Convention Center down town.
"clear: both; text-align: center;">
Would you just LOOK at the SIZE of this crowd?! You could FEEL the electricity from all of these garden lovers who just can't wait for winter to be over!
Honestly, I am so excited about this coming season. All of us at Darvonda have been working super hard as usual to bring you the VERY BEST in container gardens from all over the world. We are just freshly back from a trip to China last week where we did our final inspections of the remaining items which will be loaded on a cargo ship in a few days.
So, just to help you get those garden endorphins flowing, here is a sneak peak at what will be coming soon to my favorite Big Box store near you.......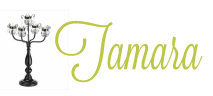 13 Comments »