The minute the product entered our facility, we had one last "designer touch" we needed to add. Just a little tuft of color coordinated sisal to give it an edgy texture.

What is SISAL, you might ask. I know all of my Darvonda peeps were wondering as well.



Junior messaged me on his Blackberry "Like THIS?!"



"Like THIS??!!" came the next enquiry.


"How's THIS???!!!" Junior asks again.



I think my peeps started to get a little frustrated with me around the 10th attempt at getting it just right because Junior finally sent me THIS photo......



I guess that's what I get for trying to design things via Blackberry messenger.

Now, if you live close to one of my favorite Big Box stores in BC or Alberta, make sure you hurry down to get your orchids this week. We brought a whole lot of them in.......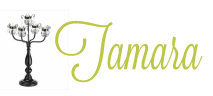 10 Comments »