decorate the hall.....

and stuff party favor bags.


My sister Lisa, mother of the bride, decided to do a CANDY BUFFET for the event.


and it turned out so beautiful that I'm thinking I may have to do one for my darling OPERA DIVA and her main squeeze who plan to get married next October.




Palatial backdrops......


and wedding cake to match!



I'd better hurry up and sign off now. It turns out that the beautiful lillies that went in to my favorite Big Box store this morning are missing UPC stickers.

You know what that means. That means its going to be another exciting day at Darvonda today.

So, until next time, blogger peeps. I hope to fill you in on some of the sister bonding time me and my siblings managed to squeeze in before the wedding......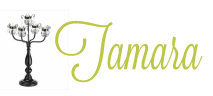 12 Comments »