Dragonflight Photography
Dearest Lisa,
One this very special occasion of your......29th Birthday, I would like to take a moment to reminisce.
You and I were born to the same Mother and Father. Just 18 months apart, we were complete opposites. You were a Tom boy and I was a Girly girl. You lived to climb trees and I loved to dress up in Mom's high heels. You snuck out to play and I promptly tattled on you. We were polar opposites, you and I. You were always "naughty" and I was always "nice".
We got along like Fire and Ice.......and I used to have the BRUISES to prove it.
And then something changed. I don't know why. I don't know what. But it just sort of happened that one day a number of years ago I was sitting in your kitchen drinking a cup of coffee and watching you prepare a casserole to bring to a family who was hurting and I suddenly realized that
you were my HERO!
You visit the sick and you feed the hungry. You wipe the tears of the down hearted and you pick up the down trodden. If someone needs a bed to sleep in, you always make room. If someone requires a shoulder to cry on, you are always there. You don't just make friends......you make friends for a life time. You touch people's lives in a way that most of us could never do. I love you, dear sister and pray that you will continue to show the love of God to other's in your very special way for many years to come.......
And did I mention that you are the BEST BAKER in the whole wide world?! I mean, you were the woman who taught my children that MUFFINS don't come from the STORE.......no, you taught them that MUFFINS come from the OVEN!
I know you were disappointed last year when a bad snow storm kept you from visiting New York and Carlo's Bakery where I am sure you could have schooled Buddy, the CAKE BOSS, in the art of WEDDING CAKE decorating. On the other hand, I am glad you didn't make it there or they may not have let you leave. I mean, would you LOOK at this amazing cake that you made for Junior and Cinderella's wedding?!
It was just so very beautiful!
THANK YOU so much for being such an amazing sister! We all love you like CRAZY.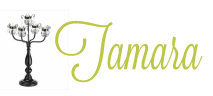 4 Comments »