I could watch this thing running all day long. I don't know how many pots it's can plant per hour but it sure runs SMOOTH!
On the administrative side we are very busy as well. UPC codes are being double checked, inventory is being counted, shipping containers are being tracked, catalogues are being printed and on an on and on.
But today I am looking to my blogger peeps for help. You see, it's not long until we open up around 30 temporary garden centers at my favorite Big Box store all across BC and Alberta. We will be shipping racks upon racks of tender plants to a store near you.
So, this is where you come in. Do you have any friends who are bona fide landscapers that would be interested in helping us keep these plants healthy and happy? We want to make a 6 week contract with them starting in April and ending in May.
We want them to adopt-a-garden center for 4 hours a day.
We want them to take a location under their wing and run it like it was their own.
Watering, sorting, cleaning, organizing in the following cities:
Victoria
Nanaimo
Vancouver
Richmond
Port Coquitlam
Burnaby
Surrey
Langley
Abbotsford
Kelowna
Kamloops
Prince George........and that's just BC.
Then there's:
Lethbridge
Calgary
Red Deer
Edmonton
Grand Prairie........and after this my knowledge of geography gets a bit sketchy.
I have to check my records but I think there are locations in:
Regina
Saskatoon
Winnipeg (unless my favorite service rep still wants to keep these stores - wink, wink, nudge, nudge)
I am assuming that most landscapers don't read blogs so I'm asking for you, my loyal reader peeps, to contact your landscaper friends and tell them about how exciting it would be for them to join the Darvonda crew this spring and make the garden center a better place for all plants.
We are VERY fun people to work with......
except in the spring. I tend to get a little cranky in the spring sometimes. I don't know why. It's possible that some of the stress of trying to manage 30 garden centers while there is still a chance of freezing temperatures MIGHT have something to do with it.
So, if you have any landscaper friends who would be interested in this challenging but fulfilling project, twitter this post.....
Wait a minute. Do landscapers have time for Twitter?
They can also call the greenhouse at 604-530-6889 or email me at
darvonda@shaw.ca
Ask for Coby because I'm afraid I'm going to be out in the greenhouse watching the planting robot.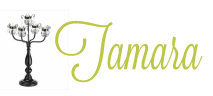 6 Comments »