So I started to look through my files to see which ones to delete or which I should file in a more appropriate place. Of course, that means I first have to open each of the files, like this one entitled IMG00411-.....





And what about this cute picture of the Wee One last year?



Create another new file called "Chubby Baby Who Can't Stop Yawning"?

Recently my daughter sent me THIS photo......

It looked to me like the Wee One was busy cleaning up her Mom's desktop icons.

"Don't do it, Wee One! Your Mom is gonna regret it some day!"

I've decided that I prefer an unprofessional looking desktop to an organized one. Organized people are not as interesting as messy people, I think. Would you agree?

I would like to hear from you on this subject........are organized people as exciting to be around as disorganized people? Let's hear from you today.

In the meantime, I am off to open more files and see what great memories are stored there.

Toodles!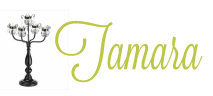 5 Comments »